Indian Motorcycles of Orange County, possibly the worst motorcycle dealership in the country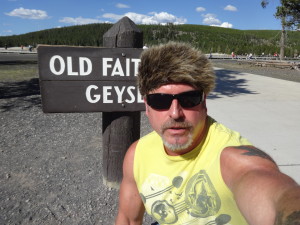 INTRODUCTION
This is part 2 of my write up on how I switched from riding Harley-Davidson motorcycles to Indian motorcycles in July 2017. You can read part one by clicking here.
In part 1 of my story, I discussed looking at new motorcycles, narrowing my decision down to two motorcycles, and ultimately choosing the Indian Roadmaster motorcycle. I also discussed how my fiancé went about buying the motorcycle, and a problem that I had with the motorcycles cruise control on the way home after picking it up.
Now this is where the story gets interesting. I have been riding motorcycles for over 40 years. I have been dealing with car dealerships and motorcycle dealerships for approximately 37 years.
The worst experience I've ever had with any dealership was last week at Indian Motorcycles of Orange County California, I recommend that nobody purchase any product there, or obtains service from them.
Let me explain what happened.
Within a day or two after riding my fiancé's new Indian Roadmaster home from the dealership in San Jose California, I called the local dealership, Indian Motorcycle of Orange, to inform them that I wanted to bring my motorcycle in for 500-mile service, and to fix the cruise control problem on the motorcycle. We are talking a $35,000 motorcycle that was less than a week old.
When I got to the dealership everything seemed normal except that there is a female salesperson there that gave me the silent treatment when she found out that we purchased the motorcycle from another dealership. (See part 1 where I discussed why we purchased the motorcycle different dealership)
I took it in stride, because I was dealing with the service department. I explained to the service manager that I wanted a 500-mile service, that the cruise control did not work and it was a brand-new motorcycle, and requested that they install 2 locks that go on the lower fairing compartments.
We never discussed the cost of service, but I assumed it would be around the same as I was quoted from my dealer in northern California, approximately $200 and some change. I was told in northern California that it was about an hour and ½ of labor.
Before I left, I talked to the sales manager who was mentioned in my part one story, and explained to him that since I had not heard back from him, I purchased the bike in San Jose at Spirit Motorcycles. He told me he had found one for me locally, but part 1 of my story speaks for itself. …read more
See full article at : JfUPr